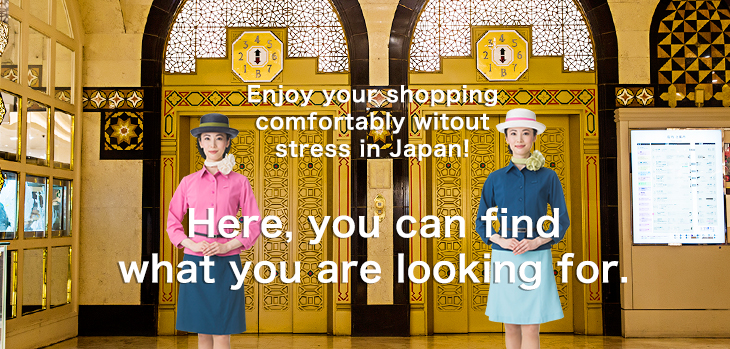 Event schedule Main Building large exhibition space on the eighth floor
Lineup is Clik! with event title becoming ↓ mind





● It is ... with love and dream of Roots of Kawaii Naito Rene exhibition - lot

Tuesday, November 14 → Monday, November 27 ※We are closed at 5:00 p.m. on the last day 



■Multi-creator Naito Rene which it was called "biological parent of lovely culture" (Rootsof Kawaii), and led Japanese girl culture over the 1950-1960 generation. In 2017, Naito Rene reached ten years after death of the 65th anniversary of birth 85, the debut. We introduce pretty, pretty characters to this memorable age with Rene girls who are said to be the origin of "Kawaii" representing JAPAN culture. Please enjoy the world of "Kawaii" which overflowed in love and dream.




● The 44th Totsuka embroidery exhibition

Wednesday, November 29 → Monday, December 4 ※We are closed at 5:00 p.m. on the last day 


■"Petit, be cleared up in file rack", and theme of this year is display sale of one stitch of one stitch work which we stabbed with heartily besides housework and class little by little every day. Please enjoy many embroidery works to adapt itself to before life.
■We hold "kit production experience of flower that workshop lace pouch is blue" (2,160 yen including tax including entrance fee, material cost) in the first ten people object in the afternoon this year for from 1:00 to 3:00 on Saturday, December 2.



※Image is image






● Womenswear and woolen sale

Wednesday, November 29 → Monday, December 4 ※We are closed at 5:00 p.m. on the last day 


■We provide wool or alpaca knit at value price in material enjoying handmade product from full-scale dressmaking to the making of accessory to woolen yarn and handicrafts accessory other than high quality cloth of import including warm cloth in winter.




● Shiningly ☆Patisserie of everybody dreaming of pre-cure a la mode

From Wednesday, December 27, 2017 to Tuesday, January 9, 2018 from 10:00 to 19:30 (until 30 minutes before entrance being closed in every day)


It is from 10:00 to 17:00 - 18 on the last day for from 9:00 to 18:30 on Tuesday, January 2 on holiday on 00, Monday, January 1 at) 9:30 on 12/31( day ※Entrance until 30 minutes ago
Rate: On the day...800 yen for adults / 500 yen for children (tax-included) advance sale...700 yen for adults / 400 yen for children (tax-included) ※Adult rate, child rate lower than 3 years old - primary schoolchild, 2 years old or younger are free of charge more than junior high student.
■Event that contents to be able to be idle are varied, "patisserie of everybody dreaming of ☆ pre-cure a la mode shiningly" are held! Come to Matsuzakaya Shizuoka to encounter pre-cure for the year-end and New Year holidays!