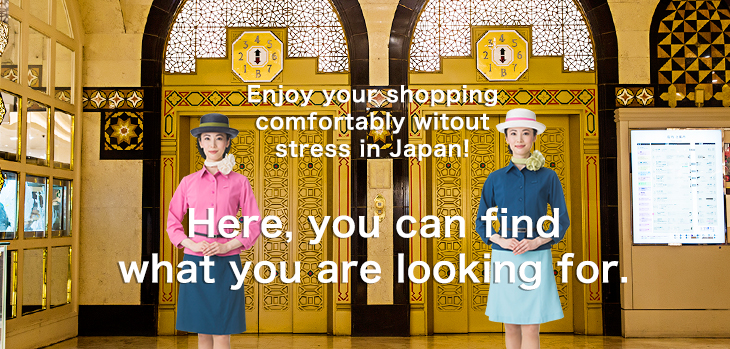 Comfortable support is fair
Period: Wednesday, May 16 → 29th Tuesday place: Main Building mezzanine
We introduce product for comfortable living.
No power walk assist <ALC> is fair
No power walk assist "ALC" tax-included 49,680 yen
You can try much-talked-about <ALC> casually.

[briefing session by professional staff]
Saturday, May 26, 27th Sunday every day from 11:00 to 17:00
<Wacoal partner who takes the ease, and takes the ease>
Tough-footed Walker (ankle length) tax-included 7,020 yen ...
For "healthy Mainichi," we introduce item supporting good walker Walker support girdle other outing.

[walk seminar to take its ease] 
Saturday, May 19 13:00 ..., 15:00 ...
Main Building the second floor Ueno HANARE special booth
<Hi-NET>
Wig (FR-SSS) tax-included 156,600 yen ...
It is super ultrathin and adopts silk skin looking like the natural skin in base for the first time. We are superior in breathability.

[portrait illustration service]
Friday, May 18 from 11:00 to 17:00
On the day we present portrait illustration toward the wig purchase.
Hearing Aid Salon
[hearing aid experience society using headphones]
Sunday, May 20, 21st Monday every day from 10:00 to 12:00, from 13:00 to 18:00
We hold hearing experience party by member of specialty in particular only in two days. You can do experience of hearing that you use dummy head and virtual experience of hearing aid.

[present]
During period, we present small present toward the hearing aid purchase.